Meeting Dates and Times
Village - Council & Other Important Meeting Dates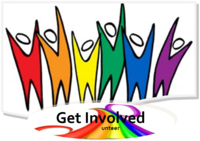 The Myrna Noyes Community Hall (informally known as the Sandy Community Hall or Sandy Hall) is located @ 63 Lakeshore Drive on Highway 642 across from the Noyes General Store at the East end of the Village.  Parking is available across the Hall, on the right, behind the Village sign.  Please use caution and visibility wear when crossing the road and signal your intent for crossing.
As of March 2020 and Under Order in Council 99/2000, there is no longer a requirement to have a physical location for the public to attend or listen to a Council meeting.
Please see the latest (May 27, 2020) directive from AB Chief Medical Officer - memo
For all VIRTUAL meetings which is posted as such: Zoom dial in instructions will be posted below
MAKE sure you read which log in is for WHICH meeting.
Council meetings will only be conducted through ZOOM (Virtual means).
No public will be allowed into the hall at any time.
NEXT MEETING: Thursday May 20, 2021 Regular Council
Join Zoom REGULAR COUNCIL Meeting May 20 @ 7 pm
Sandy Beach is inviting you to a scheduled Zoom meeting: Login details are:
Join Zoom Meeting
https://us02web.zoom.us/j/83069671089?pwd=RTF5YkljOXZQL2dIN2tIdVBmU1lKQT09
Meeting ID: 830 6967 1089
Passcode: 543314
Dial by your location
        +1 647 374 4685 Canada
        +1 647 558 0588 Canada
        +1 778 907 2071 Canada
        +1 204 272 7920 Canada
        +1 438 809 7799 Canada
        +1 587 328 1099 Canada
Meeting ID: 830 6967 1089
Passcode: 543314
Find your local number: https://us02web.zoom.us/u/kSQbtRLbd
2021
Regular Council: Thursday, January 21 @ 7 pm (Hall)
Joint Lagoon Committee: Thursday February 4 @ 6.30 pm (Hall/VIRTUAL)
Regular Council: Thursday, February 18 @ 7 pm (Hall/VIRTUAL)
Joint Lagoon Committee - Tuesday March 16 @ 6.30 pm (VIRTUAL)
Regular Council: Thursday, March 18 @ 7 pm (Hall/VIRTUAL)
Regular Council: Thursday, April 15 @ 7 pm (VIRTUAL ONLY)
Regular Council: Thursday, May 20 @ 7 pm (VIRTUAL ONLY)
Regular Council: Thursday, June 17 @ 7 pm (VIRTUAL ONLY)
2020
Regular Council - Thursday, January 16th, 2020 @ 7 pm (Hall)
FireSmart Committee - Tuesday February 11, 2020 @ 10 am (Hall)
FCSS - Thursday February 13, 2020 @ 7 pm (Hall)
Joint Lagoon Committee - Wednesday February 19, 2020 @ 6 pm (Hall)
Regular Council - Thursday, February 20, 2020 @ 7 pm (Hall)
FCSS - Monday February 24, 2020 @ 7 pm (Hall)
Joint Lagoon Committee - Thursday March 12, 2020 @ 6 pm (Hall)
Regular Council - Thursday, March 19, 2020 @ 7 pm (Hall)
Regular Council - Thursday, April 16, 2020 @ 7 pm (Virtual)
Regular Council - Thursday, May 21, 2020 @ 7 pm (Virtual)
Regular Council - Thursday, June 18, 2020 @ 7 pm (Virtual)
Regular Council - Thursday, July 16, 2020 @ 7 pm (Virtual)
Joint Lagoon Committee Meeting Sept 2, 2020 @ 5 pm (Virtual)
AIM, ORG and Regular Council Meeting(s) Sept 26 @ 9 am (Virtual/Hall)
Regular Council - Thursday, October 22, 2020 @ 7pm (Hall)
Regular Council - Thursday, November 19, 2020 @ 7pm (Hall)
Regular Council - Thursday, December 17, 2020 @ 7pm (Hall)
2019
Regular Council - Thursday January 24th, 2019 @ 7pm (Sandy Hall)
FireSmart - Wednesday February 13th, 2019 @ 11am (Village Office)
Regular Council - Thursday February 21st, 2019 @ 7pm (Sandy Hall)
Joint Lagoon Committee - Wednesday Feb 27th, 2019 @ 6 pm (Sandy Hall)
Regular Council - Thursday March 14th, 2019 @ 7pm (Sandy Hall)
FCSS - Tuesday March 8th, 2019 @ 7.00 pm (Sandy Hall)
Sun & Sand - Wednesday April 3rd @ 6.30pm (Sandy Hall)
Regular Council - Thursday April 18th, 2019 @ 7pm (Sandy Hall)
Regular Council - Thursday May 23rd, 2019 @ 7pm (Sandy Hall)
Joint Lagoon Committee - Tuesday June 4th, 2019 @ 6 pm (Sandy Hall) 
Regular Council - Thursday June 20th, 2019 @ 7pm (Sandy Hall)
Open House, AIM, ORG and Regular Council July 27-2019 starting at 9 am (Sandy Hall)
Regular Council - Thursday September 19th, 2019 @ 7pm (Sandy Hall)
FCSS - Friday Sept 27th, 2019 @ 7.00 pm (Sandy Hall)
Regular Council - Thursday October 17th, 2019 @ 7pm (Sandy Hall)
Regular Council - Thursday November 21st, 2019 @ 7pm (Sandy Hall)
Regular Council - Thursday December 19th, 2019 @ 7pm (Sandy Hall)
2018
Regular Council January 18th @ 7.30pm (Community Hall)
Regular Council - February 15th 2018 @ 7.30pm (Community Hall)
FCSS - February 21st 2018 @ 11.30am (Admin Building)
Regular Council - March 15th 2018 @ 7.30pm (Community Hall) 
Joint Lagoon Committee - March 22nd 2018 @ 7 pm (Community Hall)
Fire Smart Committee - March 29th 2018 @ 10 am (Admin Building)
Xplornet - Public Open House - April 17th @ 4.30 pm - 7.30 pm (Community Hall)
Regular Council - Thursday April 19th 2018 @ 7.30 pm (Community Hall)
Regular Council - Thursday May 10th 2018 @ 7.30 pm (Community Hall) 
Special Council - Saturday June 9th @ 10am (Community Hall) - this is a closed session meeting NOT open to public as FOIP issues will be discussed in closed session by COUNCIL only
Municipal Leader's Caucus - June 12th
Regular Council - Thursday June 14th 2018 @ 7.30 pm (Community Hall) 
Fire Smart Open House & Training + Public Education - June 23rd 2018 @ 10am (Hall) ALL PUBLIC INVITED
FCSS - Wednesday July 18th 2018 @ 10 am (Admin Building) Deadline-new applications - July 1, 2018 - Postponed to Nov 28 - no quorum 
Regular Council - Thursday July 12, 2018 @ 7.30 pm (Community Hall) 
Joint Lagoon Committee - Wednesday July 25, 2018 @ 7 pm (Community Hall)
Public Open House Household Waste Collection - Saturday August 18, 2018 @ 9am Hall
Regular Council and Annual General Meeting - Saturday August 18, 2018 @ 10 am (Community Hall)
Cannabis Open House - Thursday August 30, 2018 @ 7pm Sandy Beach Hall
Regular Council - Thursday September 20, 2018 @ 7pm
Summer Villages of Alberta Annual General meeting - Leduc - Oct 18-19
Regular Council - Thursday October 25, 2018 @ 6pm Sandy Beach Community Hall Highway 642, AB - Regular Council will commence at 6 pm and the Public Hearing will be conducted as part of Regular Council.  After the Public Hearing on LUB amendment - Cannabis the Public Participation session will be conducted on the proposed Bylaws 05-2018 and 06-2018 and then Regular Council items on the Agenda will continue after this.
Public Hearing - Land Use Bylaw Amendments Bylaw 04-2018 First Reading - Cannabis - Thursday October 25, 2018 @ 6pm Community Hall
Public Participation Meeting - Dog Bylaw 05-2018 FR, CAO Bylaw 06-2018 FR and Roadside Mowing Policy PPP002-18 - Thursday October 25, 2018 @ 6pm Community Hall - this will commence after the public hearing which takes place at 6pm.
Joint Lagoon Committee - Tuesday November 6th, 2018 @ 6 pm (Community Hall Sandy Beach HGW 642)
Unveiling of New Community Hall Sign - Saturday November 10 at 1 pm - All residents invited and there will be refreshments after Mayor, MLA, First Nation Elder and Noyes Family dedications.
Regular Council - Thursday November 15th, 2018 @ 7pm Sandy Beach Community Hall Highway 642
FCSS - Tuesday December 11th, 2018 @ 7.30 pm (Sandy Community Hall HGW 642)
Regular Council - Thursday December 20th, 2018 @ 7pm Sandy Beach Community Hall Highway 642
Loading