Welcome
COMMUNICATION
Village website
The new website will launch May 24/25 so the website will be down.
The Village also request that you submit any great/community/nature/every day/lake/drone pictures that you have of the Village and submit to svsandyb@xplornet.ca which we can use as banners for the new website.  Please have it to us by May 22nd. 
Thank you in advance.
VILLAGE DOG Owners
The Summer Village politely request that dog owners keep their pets on their yards and on a leash off your property at all times.  Please clean up after your dogs (poop scoop) and do not leave it for others to navigate.  Please do not let your dogs bark incessantly and please do not let them stray off your property.  You are only allowed to keep 3 dogs in the Summer Village as per the Bylaw.  As a dog owner please be respectful and courteous and be mindful of your dogs' behavior and consider the impact of neglect on your pet - Please be a responsible pet owner.
Thank you in advance for your cooperation. 
JOIN All Connect
Hummocky RV Resort Sunrise Beach - UPDATES on their website
https://www.hummockyrvresort.ca/
Alberta Provincial Police Force - have your say
Snow in Ditches: Winter 2022/23
This is a final reminder and a polite request to all residents especially those on Lakeshore Drive 2-51 that if you are pushing snow into the highway 642 ditch instead of storing it on your property or pushing it down to the lake, that flooding complaints in the Spring cannot be addressed.  Photos have been taken of snow that had been pushed into the ditch in close proximity to 37 and 41 Lakeshore Drive for example. Please kindly note that complaints from homeowners on this stretch unduly affected will be compared to where snow have been stored in the road right of way/highway ditch, compromising efficient Spring run off and increasing home insurance liability for those unduly affected.  
Please kindly store your snow on your property and give careful consideration to your snow action/removal on those properties and residents around or in close proximity to your own property.
Thank you in advance for your cooperation and kindly consider and respect the amenity of your neighbouring properties.
Welcome to The Summer Village of Sandy Beach. 
Below you will find information and daily or weekly updates about the Village governance, policies and procedures as well as sectional headings on a variety of governance topics across the top of the website.
Mayor and Council, provide the necessary leadership and direction to Administration ensuring that community service levels are accounted for.  Administration is responsible for the implementation of Council's directives.  This joint effort strives that the Summer Village of Sandy Beach continues to remain a vibrant place to live and work in as well as remain attractive for all that visit the area.
Sandy Beach WILD Water Truck Fill Open for operation.
To set up a account with WILD for use please follow the steps below.
ACCOUNT SET UP:
Visit WWW.WATER-FILL.COM or phone 1-844-509-2837.
Web applications are free.
Phone Application is $19.95.
Office Days: Monday to Wed & Friday 
Office Hours: 9 am to 3 pm
Email: svsandyb@xplornet.ca
Office: 780.967.2873
Village Priority/Bylaw Cell: 780.718.1894 (text or call anytime)
The next 2022 office days are:
May 24-25: 9am to 3pm
May 20: 7.30am to 11am.
The office apologize for any office closures due to weather or other unrelated circumstantial events and the ensuing inconvenience .  Email (PREFERRED) us or text us at 780.718.1894 (cell) at anytime and we should be able to deal with your query in a reasonable timeframe.  We thank you in advance for your understanding and cooperation.
Please clean up after your dog and respect others.
Ride responsibly please and be considerate - also: always wear a helmet.
Village Office - Administration and Public Works 1208A Highway 642
Please contact the village office at svsandyb@xplornet.ca with concerns, feedback, Bylaw implementation and delegations. 
Monitor this page for office hours and days that office are open right at the top as well as general hours below - please note that changes may occur.
All residents should familiarize themselves with the Procedure Bylaw 04-2016 Section 4.8 page 5 which outlines the guidelines for delegations at regular Council meetings.
Please contact the village office in writing and book an appointment in writing (svsandyb@xplornet.ca) to address Council under delegations. 5 min presentation. Procedure Bylaw 04-2016
Property Taxes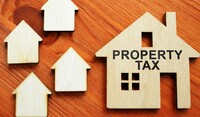 PAYMENTS
During tax season (June-Sept 2022) you can mail your cheque or drop it off in the stainless steel mailbox way on the left where the Canada Post mail boxes are at the store parking lot.  DO NOT post date your cheques please but instead use the current day's date.  Make cheques out to: The Summer Village of Sandy Beach and mail it to RR1 Site 1 Comp 63 Onoway AB T0E 1V0.
IN 2022 The Village strongly encourage annual payee's to use the Interac e-mail payment option which is now available. 
Email your payment to svsandyb@xplornet.ca by Sept 30, 2022.  The monies will be automatically deposited and leave a return email for a receipt.  
If you can make your annual payment by June 30, 2022, the Village kindly request you do so.
Payments not received by September 30 get a monthly 2% penalty on the 2022 outstanding balance and a 3% penalty January 1, 2023 on all outstanding balances.
TAX NOTICES
Tax notices are mailed on the second Thursday of May and rate payers will receive a combined assessment and tax notice - please read the stub and message section - contact your Assessor if you have questions about the assessment - the contact details is on the back of the notice. 
Receipts for taxes or all other tax queries contact the Village office at svsandyb@xplornet.ca or 780.967.2873 or text the Village cell at 780.718.1894
Please always check with the Village at svsandyb@xplornet.ca on your outstanding balance, TPP, TPP monthly amounts, direct debit, tax recovery or any other tax issue.
For May 2022 your Annual TAXES are DUE SEPTEMBER 30, 2022
PENALTIES
All current outstanding unpaid taxes (except TPP's) will receive a monthly 2% penalty applied on the 1st of every month starting October 1, 2022 to December 1, 2022. Please pay on or before September 30, 2022 deadline. 
Please pay by Interac - email (preferred) or cheque or cash - as per your tax notice directions for payment.
All ratepayers please remember that on January 1, 2023 a 3% penalty is applied on all the roll numbers with outstanding/unpaid total tax balances - please pay any outstanding tax balances by December 31, 2022.
Questions and confirmation on amounts & Receipts: svsandyb@xplornet.ca
2022 NEW TAXES - DUE SEPTEMBER 30, 2022
All outstanding/unpaid taxes will receive an 2% monthly penalty on current year taxes (Oct to Dec).  Please pay before or on September 30, 2022 deadline upon receiving your tax notice around May 17, 2022. 
This does not apply to those on the TPP Plan.
TPP
The above does not apply to those on the TPP Plan. 
For 2022 TPP is Direct Debit ONLY
Please send a signed and dated direct debit authorization form from YOUR bank to the Village office if you want to sign on - drop it in stainless mailbox across from hall or mail or email - prior to January 15, 2023. You will sign on in the new year ONLY.
All you need is the direct debit authorization form from your bank (submit to Village office PRIOR to January 15, 2022) - In 2022 your tax notice will list your new monthly amount starting July 1, 2022 so new letters will not be issued.  The following year in 2023 you do NOT have to submit a new DDA form - the tax amount letter is provided to the bank and the new amount adjusted - monitor your statements regularly so you are aware of your monthly payment.
QUESTIONS
Questions/Receipts/Tax Notices/Assessments and Direct Debit forms - svsandyb@xplornet.ca 
REMINDER - Household Waste/Garbage pick up - weekly Mondays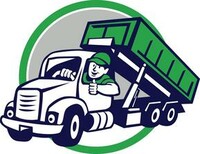 Be advised that household garbage pick up is now every Monday (except STAT holidays, whereas it will be Tuesdays).  The Village requests that you only put out your garbage the day of pick up. DON'T leave it on the road.  If you don't have a waste collection calendar, please pick one up at the brochure box at the mailboxes, print one off website, or come by the office on Tuesdays or Thursdays to pick one up.  We thank you for your cooperation in this matter.
PLEASE train yourself to have a 4-6 weekly recycle (paper, tins, cardboard etc.) and dispose of this YOURSELF at the Highway 43 site in Gunn.  Your empties like drink containers is worth money as you pay for it at the store and also train yourself on a 4-6 week cycle to dispose of this at the appropriate facility.  DO NOT add these items to your household waste. Recycle cause it make cents!
PLEASE NOTE if garbage pickup is delayed due to the weather or other unforeseen circumstances be advised that pick up will resume as soon as possible likely the next business day.  
Organics are weekly on Mondays in the Summer from April to Sept.  5 CLEAR BAGS (30 lb.) AND ORGANICS ONLY - DO NOT leave it on the road if you missed it.
Please store your bags in containers or bins AND DON'T LEAVE your bags on the road. Put it out the night before or end of weekend or end of stat holiday. 
This calendar will remain as is above providing the above changes and regulations are complied with.
Household Garbage is regular household waste and NOT construction debris, discarded camping gear, and any other such items that you would NOT place in a garbage can INSIDE your house. Household waste is generated from regular, daily indoor human consumption as it pertains to food and hygiene.
Organics are grass clippings and leaves ONLY.
Recyclables are cartons, tins and containers for which some refund will be given at any depot.
Food Bank Donations - Sun & Sand Recreation League

Food Bank 2020 (effective November 2022)
The Sun and Sand Recreation League is collecting non-perishable food items for the Onoway Food Bank. 
There is a collection bin located in the Sandy Beach office.  Please note the office is open on Tuesdays and Wednesday from 10 am to 2 pm for drop offs and donations - please drop off your food donations during these times. 
Donations will be accepted until December 12th, 2022.
Sandy Beach kindly thank all those who contribute to this and manage the program on behalf of the community.
Village Household Waste Collection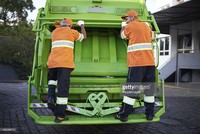 Weekly Household/Garbage Collection 
Garbage collection is every Monday all year round. In the event that a garbage day falls on a statutory holiday Monday, collection day will be on Tuesday.
Please Note:  Collection is limited to household waste/garbage ONLY, with a maximum of 5 (30 lb bag) bags per household (Regular size garbage bags, not contractor size).  All household waste MUST BE bagged.
Items that will not be picked include:
bags weighing more than 30lb
bags that have sharp items sticking out of them (or anything else deemed to be unsafe for Village workers to handle)
bags that contain items other than general household waste (toxic materials, building materials, tree clippings, electronics, furniture etc....) 
Yard Waste (grass clippings only) and Organics will be picked up weekly Mondays for the Summer months April to September.
In the event that you need to dispose of these items or have more than 5 bags of household waste and SPECIFICALLY RECYCLABLES you can take these items to Highway 43 East Waste Commission site at Gunn.  For more information you can contact Highway 43 East Waste Commission at 780-967-3466 for hours of operation and disposal.  Highway 43 East is located 7 km West on Hwy 43 from Hwy 33 Junction. 
Loading