Welcome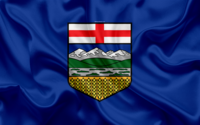 Days: Monday - Friday
Hours: 9am to 3pm
Email: svsandyb@xplornet.ca
Village priority Cell: 780.718.1894.
DAILY UPDATE: Next (LIMITED) office day(s) are April 6 to April 9 from 9 am-3 pm. Voice messages will ONLY be returned during office hours. Please email the office at the above email address for a prompt response (especially during COVID-19).  The office and hall is closed to the public so please if you have ANY questions or NEED assistance, please call us at 780-967-2873 or email us.  The office will get back to you promptly and all municipal services will continue as a priority. 
Under Order in Council 99/2000, there is no longer a requirement to have a physical location for the public to attend or listen to a Council meeting, as long as members of the public are able to hear the meeting as it occurs, and that members of the public who would be entitled to make submissions at the meeting are able, before and during the meeting, to make submissions by email or another method Council deems appropriate.  
To make submissions for the next Council meeting April 16 at 7 pm please email svsandyb@xplornet.ca with your submissions prior to or during the meeting which starts at 7 pm.  Delegations and listening are allowed under Bylaw 04-2016 so email or text (780.718.1894) your telephone number before or during the meeting so you can be provided with the teleconference number (a 1.877.XXX.XXXX number) and pass-code (you will have to phone the number and enter the pass-code) so your call can be connected with Council's audio conference.  For delegations ONLY one delegation at a time will be allowed to speak to Council.
Alberta Health Restrictions on Gatherings: COVID-19
Sandy Beach greatly appreciate your cooperation and understanding at this time. 
All residents are strongly reminded of the penalties applicable to anyone defying Alberta Health and Ministerial Orders as it pertains to preventing the spread of COVID-19.  
PUBLIC NOTICES (weekly)
COVID-19 Mayor's Message (Updated March 30, 2020)
COVID-19 Municipal Governance (March 20, 2020)
COVID-19 All Residents (March 23, 2020)
COVID-19 East End Bus (March 17, 2020)
FireSmart Open House: This Event is POSTPONED
Village Office Hours - closed Stat. Holidays & weekends
Please check the daily update above - email and text will always be responded to asap.
Below are general anticipated hours.  Please see the above DAILY UPDATE for accurate weekly office hours - your patience is appreciated - email us if you want to verify: svsandyb@xplornet.ca or have any questions or need support.
Sunday    

Closed

Monday 

9:00 am - 3 pm or (email, text or phone)

Tuesday

9:00 am - 3 pm or (email, text or phone)

Wednesday 

9:00 am - 3 pm (email, text or phone) 

(CLOSED every 3rd week)

Thursday

9:00 am - 3 pm or (email, text or phone)

Friday

9:00 am - 3 pm 

(OPEN every 3rd week)

Saturday

Closed
Village Administration can be reached outside hours by contacting the Village Cell (780)718-1894 (Text ONLY please). Please email the office at svsandyb@xplornet.ca for all inquiries as this is the best and quickest way to get a response to your question.
For Village bylaw enforcement (non-emergencies) call the Village office at (780)967-2873 and leave a message. Please note that there is a Bylaw officer in service for the Village. Please respect your neighbours and exercise discretion.  Please adhere and respect Village procedural guidelines and Bylaws and support your community in a positive and courteous manner.  Remember you as owner also have a responsibility. We thank all for their commitment. 
Monitor your Summer Fire Pits, Do NOT leave fire's unattended, DON'T drive your ATV just anywhere, respect the Park and Lake rules, adhere to signs posted throughout the Village and alerts and notifications on the website - get along and respect your neighbours so we can have a great Summer. DOUSE YOUR FIRE - MAKE FIRE IN PIT ONLY - FIRE MUST HAVE A GRILL - SAFE AND RESPONSIBLE PLEASE - thank you
IMPAIRED driving is an offence and will be reported to the authorities immediately upon detection - no alcohol no cell phones - no text no wreck.  This will apply to ATV's, and all off road vehicles and motorcycles too.
IF you have an emergency or safety issue (RCMP, FIRE, AMBULANCE) dial 9-1-1 for emergency services.
During tax season (June) you can mail your cheque or drop it off in stainless mailbox way on left where mail boxes are at the store parking lot.  The Village strongly encourage annual payee's to use the Interact e-mail payment option which is now available in 2019.  Email your payment to svsandyb@xplornte.ca by June 30 - your password is RollXXX (XXX your roll number which is your house nr.), all one word with Upper Case R. Payments not received by June 30 get a monthly 3% penalty on 2019 outstanding balance.
Remember TPP taxes for 2019 will be direct debit only and NO 12 cheques will be accepted anymore - the deadline for submitting your Direct Debit Authorization form is May 15 at noon.
PLEASE DO NOT LEAVE YOUR GARBAGE OR ORGANICS ON THE ROAD OR HIGHWAY - STORE IT in containers or bins on your yard UNTIL PICK UP DAY OR THE DAY BEFORE - thank you for your cooperation in this matter.
Village Office - Administration and Public Works 1208A Highway 642
Please contact the village office at svsandyb@xplornet.ca with concerns, feedback, Bylaw implementation and delegations. 
Monitor this page for office hours and days that office are open right at the top as well as general hours below - please note that changes may occur.
All residents should familiarize themselves with the Procedure Bylaw 04-2016 Section 4.8 page 5 which outlines the guidelines for delegations at regular Council meetings.
Please contact the village office in writing and book an appointment in writing (svsandyb@xplornet.ca) to address Council under delegations. 5 min presentation. Procedure Bylaw 04-2016
Property Taxes
Tax notices are mailed on the first day of the last week of May and rate payers will receive a combined assessment and tax notice - please read the stub and message section - contact your Assessor if you have questions about the assessment - the contact details is on the notice.  Receipts for taxes or all other tax queries contact the Village office at svsandyb@xplornet.ca or 780.967.2873 or text the Village cell at 780.718.1894
Please always check with the Village at svsandyb@xplornet.ca on your outstanding balance, TPP, TPP monthly amounts, direct debit, tax recovery or any other tax issue.
For May 2020 your Annual TAXES are DUE JUNE 30, 2020
All current outstanding unpaid taxes (except TPP's) will receive a monthly 3% penalty applied on the 1st of every month starting July 1, 2019 to December 1, 2019. Please pay on June 30, 2019 deadline.  Interact or cheque or cash - as per your tax notice directions for payment
All ratepayers please remember that on January 1, 2020 a 18% penalty is applied on all the roll numbers with outstanding/unpaid tax balances - please pay any outstanding tax balances by December 31, 2019 - questions and confirmation on amounts: svsandyb@xplornet.ca
This does not apply to those on the TPP Plan. 
2020 NEW TAXES - DUE JUNE 30, 2020
All outstanding/unpaid taxes will receive an 3% monthly penalty on current year taxes (July to Dec).  Please pay before or on June 30, 2019 deadline upon receiving your tax notice last week of May 2019. 
This does not apply to those on the TPP Plan.
For 2019 TPP is changing - no more cheques JUST Direct Debit
The office is setting up direct debit for all roll numbers on TPP - please send a signed and dated direct debit authorization form from YOUR bank to the Village office - drop it in stainless mailbox across from hall or mail or email - prior to January 15, 2020.
Questions and DD forms - svsandyb@xplornet.ca
All you need is the direct debit authorization form from your bank (submit to Village office PRIOR to January 15, 2020) - the monthly amount letter from the Village with your tax notice mailed May 24 is the contract amount agreement - the following year you do NOT have to submit a new form - the contract amount letter is provided to the bank and the new amount adjusted - the monthly amount letter in the new year confirms the amount. 
12 post dated cheques WILL NOT BE ACCEPTED for the 2019 TPP payments (regardless) - a FINAL notification letter was sent in Sept 2018, Feb and March 2019.  This is a payment process that are streamlined in order to provide a safe and secure transfer of funds in the interest and protection of the ratepayer.
The Village thank you for your cooperation and support on the TPP initiative in 2019. 
TPP direct debit tax authorization forms NOT received by May 15, 2019 will be removed from the TPP plan.
contact svsandyb@xplornet.ca with any questions. 
REMINDER - Household Waste/Garbage pick up - weekly Mondays
Be advised that household garbage pick up is now every Monday (except holidays, whereas it will be Tuesday).  The Village requests that you only put out your garbage the day of pick up. DON'T leave it on the road.  If you don't have a waste collection calendar, please pick one up at the brochure box at the mailboxes, print one off website, or come by the office on Tuesdays or Thursdays to pick one up.  We thank you for your cooperation in this matter.
PLEASE train yourself to have a 4-6 weekly recycle (paper, tins, cardboard etc.) and dispose of this YOURSELF at the Highway 43 site in Gunn.  Your empties like drink containers is worth money as you pay for it at the store and also train yourself on a 4-6 week cycle to dispose of this at the appropriate facility.  DO NOT add these items to your household waste. Recycle cause it make cents!
PLEASE NOTE if garbage pickup is delayed due to the weather or other unforeseen circumstances be advised that pick up will resume as soon as possible likely the next business day.  
Organics are weekly on Mondays in the Summer from April to Sept.  5 CLEAR BAGS (30 lb) AND ORGANICS ONLY - DO NOT leave it on the road if you missed it.
Please store your bags in containers or bins AND DON'T LEAVE your bags on the road. Put it out the night before or end of weekend or end of stat holiday. 
This calendar will remain as is above providing the above changes and regulations are complied with.
Household Garbage is regular household waste and NOT construction debris, discarded camping gear, and any other such items that you would NOT place in a garbage can INSIDE your house. Household waste is generated from regular, daily indoor human consumption as it pertains to food and hygiene.
Organics are grass clippings and leafs ONLY.
Recyclables are cartons, tins and containers for which some refund will be given at any depot.
Food Bank Donations 2019 - Sun and Sand Recreation League

Food Bank 2019 (effective November 2019)
The Sun and Sand Recreation League is collecting non-perishable food items for the Onoway Food Bank. 
There is a collection bin located in the Sandy Beach office.  Please note the office is open on Tuesdays and Wednesday and Thursday and Friday (every 3rd week) from 10 am to 2 pm for drop offs and donations - please drop off your food donations during these times. 
Donations will be accepted until December 12th, 2019.
Sandy Beach kindly thank all those who contribute to this and manage the program on behalf of the community.
Village Household Waste Collection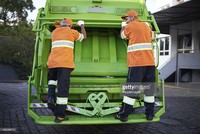 Weekly Household/Garbage Collection 
Garbage collection is every Monday all year round. In the event that a garbage day falls on a statutory holiday Monday, collection day will be on Tuesday.
Please Note:  Collection is limited to household waste/garbage ONLY, with a maximum of 5 (30 lb bag) bags per household (Regular size garbage bags, not contractor size).  All household waste MUST BE bagged.
Items that will not be picked include:
bags weighing more than 30lb
bags that have sharp items sticking out of them (or anything else deemed to be unsafe for Village workers to handle)
bags that contain items other than general household waste (toxic materials, building materials, tree clippings, electronics, furniture etc....) 
Yard Waste (grass clippings only) and Organics will be picked up weekly Mondays for the Summer months April to September.
In the event that you need to dispose of these items or have more than 5 bags of household waste and SPECIFICALLY RECYCLABLES you can take these items to Highway 43 East Waste Commission site at Gunn.  For more information you can contact Highway 43 East Waste Commission at 780-967-3466 for hours of operation and disposal.  Highway 43 East is located 7 km West on Hwy 43 from Hwy 33 Junction. 
Loading