Welcome
RIDE WITH RESPECT
Welcome to The Summer Village of Sandy Beach. 
Below you will find information and daily or weekly updates about the Village governance, policies and procedures as well as sectional headings on a variety of governance topics across the top of the website.
His Worship Mayor Gordon Drybrough and Council, provide the necessary leadership and direction to Administration ensuring that community service levels are accounted for.  Administration is responsible for the implementation of Council's directives.  This joint effort strives that the Summer Village of Sandy Beach continues to remain a vibrant place to live and work in as well as remain attractive for all that visit the area.
To help limit the spread of the COVID-19 public interaction are limited or off limits and Email, telephone, and telephone conferencing are the primary channels of communication for our clients instead of in-person meetings or interactions.  Please refer to the 
COVID-19 resource page
that features articles written by lawyers that examine how COVID-19 is affecting different industries and municipalities.  Please conduct your municipal business through virtual means and wear a mask at all times when moving outside cohort boundaries.
Office Days: Monday to Friday 
Office Hours: 9 am to 3 pm
Email: svsandyb@xplornet.ca
Office: 780.967.2873
Village Priority/Bylaw Cell: 780.718.1894 (text or call anytime)
The next 2021 office days are:
June 14 - 17 (9 am to 3 pm)
As of May 5, 2021 STEP 1 is still in place (with more restrictions) for COVID-19 in Alberta and the office is closed to the public.  Contact us by email or phone if you need assistance with anything.  All meetings are done through ZOOM, which also allows phone in via the ZOOM platform.  Please conduct all your municipal business through electronic/virtual means: email is preferred: svsandyb@xplornet.ca
Property Taxes are due Sept 30, 2021 at 11.59.59 pm - a 2% penalty will be applied Oct 1 & a 3% penalty will be applied January 1, 2022. 
This Jan 1 penalty will be on all outstanding tax amounts.
For 2021 Council has reduced the new year penalty from 18% to 3% but please make sure you pay in time if at all possible.
DO NOT send cheques - pay by email (Interac ONLY) to svsandyb@xplornet.ca
The money will directly deposit into our account - please provide your email for a receipt. 
The office apologize for the inconvenience as the tax notices does show a password requirement (old system) - the banking has been updated after the tax notices was sent.  My sincere apologies, I'm not sure how that happened.
Thank you for your cooperation.
Due to new COVID regulations (April 6-2021) and heightened health restrictions here in Alberta, the Village kindly request you conduct business through virtual means and wear a mask when outside your cohort boundary or as sign posted.  Please cooperate and do your part.  STOP THE SPIKE. 
Please refrain from conducting in-person business.  The office is always available via email and text to answer any questions you might have.  As of April 6-2021 the office is closed to the public - if absolutely necessary only one person at a time will be allowed inside the office and you MUST wear a MASK.  Regardless of whether you are cohorts or NOT only one person will be allowed to enter.  The office kindly request you phone or email prior to iron out your issue.
You MUST phone or email the office prior to your visit and answer the Covid-19 assess questions otherwise entry will be REFUSED. 
The office kindly ask you cooperate as part of everyone's well-being without having to resort to a mask bylaw.  Staff will wear a mask when they conduct official business.  Stay healthy, and set a good example please.  Maintain healthy mental activity. 
Thank you for your cooperation.  PLEASE conduct your municipal business through VIRTUAL means ONLY.
Tax Payments
The penalties have now been applied on all rolls in arrears - please pay the Oct 1 balance (prior to Dec 31st) on your tax notice and the credit will be applied.
PLEASE PAY by email (Interac) to svsandyb@xplornet.ca
Cheques can be dropped off in the Village stainless steel mailbox at the Noyes store (way on the left of the Canada Post mailboxes) and leave your email address with your payment and we will send you a receipt or request a mailed receipt to your address. DO NOT leave any other mail in this mailbox it will not be forwarded.
The Village kindly thanks all that have paid on time this year as well as by June 30 and all of you that have used Interac - email payments.  Your contributions and using virtual means of business are greatly appreciated!  Thank you.
MUSTER points Sandy Beach
The locations are:
NW corner of the parking lot (Shop);
NE corner of the parking lot (Shop);
Boat launch parking lot at intersection Highway 642 & Westcove Drive;
Parking lot Day Park at intersection Highway 642 & Lakeshore Drive; 
Emergency Operations Plan 2021
DEM - Emergency Management Contacts
Wildfire Mitigation Strategy SVSB 2015
Street Map & Emergency Response Locations
Sandy Beach Campground
Please contact the campground directly for all bookings and availability: 780-967-2173
Phone messages and text messages to the Village Offices regarding the campground will NOT be returned as they operate as independent contractors.  Sandy Beach thank you for your patience.
Lagoon Updates on the Darwell Transmission Line Phase A is posted here.
Go to the Council Meeting Dates and Times or Services Lagoon for meeting updates
Lagoon
Update Nov 25, 2020
Item 6C MH Memo Lagoon Improvement Options 17 Nov 2020
Transmission Line Phase A (which includes Sandy Beach)
Letter to JLC on options forward March 2021
Reply Letter to Steering Committee Feb 2021
2020 12 17 Phase A Cost Summary
Logbook Darwell Transmission Line Phase A
Updates
January 2021
The Summer Villages have been asked to confirm commitment to the project by March 1 2021 and are seeking advice from Engineers on course for own lagoon as well as some extension to end of April to reply to Committee once feedback has been received on Water for Life and AWCCP grant applications for the lagoon.  A open house on the future of wastewater and costs associated is planned for the near future.  The website will be the ONLY source of information on this.
Oct 30, 2020
The Summer Villages of Sunrise Beach and Sandy Beach have requested that they have more time to evaluate the financial implications of this Project, therefore they will not be scheduling a meeting with the Town of Onoway in the near future to discuss and review the Wastewater Services Agreement and therefore immediate deliberation on the MOU and IA is on hold until further notice.
Sandy Beach will keep you advised on the status of the Project.
Discharge
NOTICE Residents 130 to 360 Lakeshore Drive
Discharge Notification June 1, 2020
Update Oct 30, 2020
The lagoon discharge for 2020 has now stopped and Sandy Beach will explore further options and costs analysis with AEP and the engineers regarding further course of action or further 2021 discharge on our own lagoon.  This area, the Sandy Lagoon remains OFF LIMITS to residents and visitors as work are in progress.  KEEP OUT.
WILD Water 
Please see the NOTICE Jan 27 6 am to Jan 29, 2021 @ 4 pm
Phase 4 Truck Fill Station (at Sandy Beach)
Anticipated construction start September 2020. 
Project Completion End of October 2021
Update Oct 30, 2020 
Construction is now underway.  Please slow down in this area and monitor traffic if you leave the yard or approach from both ends of Highway 642 (west end) Sandy Beach.
Garbage
Once again residents are reminded that ONLY 5 bags of 30 lb. each household garbage and 5 bags of 30 lb. each organics will be removed on Mondays for each residence - extra bags will be tagged and not cleared and so will organics in black bags. 
Household waste MUST be in Black bags and Organics in Clear/Orange bags. 
There will be no exceptions and the Garbage, Organics & Recycling Bylaw 05-2019 will be enforced and is in effect. 
PLEASE DO NOT LEAVE YOUR GARBAGE OR ORGANICS ON THE ROAD for the Week OR on the HIGHWAY - STORE IT in containers or bins on your yard UNTIL PICK UP DAY OR THE DAY BEFORE as it detracts from our street view amenity.
Thank you for your cooperation.
Dogs
DOG Owners - please be kind and caring - do not let your dogs bark all day and night and keep your animals on a lease at all times off the property.  BE RESPONSIBLE PLEASE.  Pick up your dog poop - a poop and scoop station with bags and disposal has already been installed at the West Cove Drive Park and 2 more in the Day Park. 
Thank you and please consider your neighbor's amenity and try and be reasonable.  On the website under Services and Animal Control procedures and guidelines are posted for dog related issues and complaints although we hope that this community cares enough to be responsible and mindful and reasonable as far as dog behavior goes.  Thank you!
Office Hours 
Next office day(s) are shown at the top of this page.
Text or email us at anytime please: svsandyb@xplornet.ca or 780.718.1894 (cell) text or phone.
Voice messages will ONLY be returned during office hours.
Please email the office at the above email address for a prompt response (especially during COVID-19). 
The office has re-opened by appointment ONLY to the public on May 14th-2020 but please note that you should check our website and the AB Health website for restrictions on public gatherings, which is still in effect and will remain so for the near future as well as directions on when to NOT appear in public.  If there are people inside the office kindly wait outside and enter when they exit.  DO NOT wait and line up inside the office please especially during tax season.  Sandy Beach appreciate your cooperation.  As of April 6-2021 the office is closed and we are conducting municipal business through virtual means.  We appreciate your support and cooperation in keeping everyone including essential staff safe.
We still encourage you to pay taxes and conduct ALL business VIRTUALLY through email/phone as this is really the quickest way to get things done.  Visit our website which has all the info you need. at the top of the WELCOME page.
Tax/Assessment Notices
Combine tax and assessment notices were mailed May 21, 2021.  Your assessment appeal date is on your tax notice (contact your assessor first) and receipts on all payments are available from the Village office via telephone, e-mail or in office (COVID rules apply).  Taxes are due Sept 30 @ 11.59.59 pm.  A 2% penalty will be applied on current year 2021 outstanding amounts Oct 1 and 3% on all outstanding amounts January 1, 2022.
If you can pay by June 30th, please do so and please strongly consider sending your payment by email to svsandyb@xplornet.ca
Monies will directly deposit in the municipality account - provide your email for a receipt please.
Sandy Beach really appreciate your understanding and kindly thank you in advance.
Alberta Health
Alberta Health Restrictions on Gatherings: COVID-19
All residents are strongly reminded of the penalties applicable to anyone defying Alberta Health and Ministerial Orders as it pertains to preventing the spread of COVID-19.  
Sandy Beach greatly appreciate and thank you for your cooperation and understanding at this time.  Stay healthy, keep active and practice social distancing.  Be kind, caring and attentive and let us know if we can help in any way.
Fire Season
Please act and be responsible - please.
Sturgeon County Fire Department has been reminded to collect names and addresses as it relates to fire call outs.
Fire Advisory is in Effect Winter 2021/Spring & Summer 2021
Monitor your Summer Fire Pits, Do NOT leave fire's unattended, No Open fires are allowed.  SOAK YOUR FIRE - Soak, Stir, Soak it again - MAKE FIRE IN a designated Fire PIT ONLY and cover the fire with a spark screen - FIRE MUST HAVE A Spark GRILL - Be SAFE AND RESPONSIBLE PLEASE - thank you!
PUBLIC NOTICES
Village Office Hours - closed Stat. Holidays & weekends
Please check the daily update above - email and text will always be responded to asap.
Below are general anticipated hours.  Please see the above DAILY UPDATE for accurate weekly office hours - your patience is appreciated - email us if you want to verify: svsandyb@xplornet.ca or have any questions or need support.
Sunday    

Closed

Monday 

9:00 am - 3 pm or (email, text or phone)

Tuesday

9:00 am - 3 pm or (email, text or phone)

Wednesday 

9:00 am - 3 pm (email, text or phone) 

(CLOSED every 3rd week)

Thursday

9:00 am - 3 pm or (email, text or phone)

Friday

9:00 am - 3 pm 

(OPEN every 3rd week)

Saturday

Closed
The Village Office can be reached outside hours by contacting the Village Cell (780)718-1894 (Text/Call ONLY please). Please email the office at svsandyb@xplornet.ca for all inquiries as this is the best and quickest way to get a response to your question.
Bylaw Enforcement
For Village bylaw enforcement (non-emergencies) call the Village office at (780)967-2873 or leave a message or call the 24/7 cell number: 780.718.1894. Please note that there is a Bylaw Officer in service for the Village and the service runs 5 days a week from Monday to Friday. 
Please respect your neighbors amenity and exercise discretion, foster cooperation, peace and kindness and act responsible.  Please adhere and respect Village procedural guidelines and Bylaws and support your community in a positive and courteous manner. 
Remember you as a property/dog/vehicle owner also have a responsibility.  Adhere to signage and clean up.
We thank all for their commitment and help to make the Village attractive for all residents and visitors.
Traffic
IMPAIRED driving is an offence and will be reported to the authorities immediately upon detection - no alcohol no cell phones - no text no wreck.  This will apply to ATV's, and all off road vehicles and motorcycles too.  DON'T drive your ATV just anywhere and NOT without a helmet which is required by law, respect the Day Park and Lake rules, adhere to signs posted throughout the Village, speed limits and alerts and notifications on the website - get along and respect your neighbours so we can have a great Summer and maintain good relations, fostering peace and kindness.
IF you have an emergency or safety issue (RCMP, FIRE, AMBULANCE) dial 9-1-1 for emergency services.  Fire call outs can be charged to the roll number.
Tax Payments
During tax season you can mail your cheque or drop it off in the stainless steel mailbox way on left where mail boxes are at the store parking lot. 
The Village strongly encourage annual payee's to use the Interac e-mail payment option which is now available. 
Email your payment to svsandyb@xplornet.ca by Sept 30, 2021 (Bylaw 01-2021);
Provide a valid email and a receipt will be mailed immediately when the payment is processed;
This is such a more streamlined way of paying annual taxes than cheques - please consider this option;
Payments not received by September 30 get a monthly 2% penalty (the first of every month Oct to Dec) on the 2021 outstanding balance.  Payments not received by December 31st get a 3% total penalty on ALL outstanding taxes, January 1, 2022. 
Sandy Beach kindly request that residents please use email Interac (only) transfers for tax payments during 2021 and if you are able to pay by June 30, 2021 to please do so.  Thank you.
Remember for TPP taxes (monthly taxes) cheques are not accepted anymore - the deadline for submitting your Direct Debit Authorization form (signed and dated - from YOUR bank) is January 15 (new year) at noon.
The Village kindly thanks all of its residents who have paid their taxes on time or by end of June 2020 and by Interac too - up to 90% of residents has paid and from a operational perspective this is awesome especially during 2020.  The Village kindly thank you for your efforts which is greatly appreciated in help running service delivery as required.  Thank you very much!  Please help us maintain this for 2021.
Anti Racism and Discrimination Sandy Beach
The Summer Village of Sandy Beach operates a zero-tolerance policy towards racism.  It aims to create and maintain an working/operational/engagement environment for staff, residents and visitors, free from racial harassment, abuse and violence.

Everyone, visitors or residents, including staff and Council has a responsibility to prevent racist behavior and as such, are responsible not only for their own behavior but that of others.

Proven racist harassment, abuse or violence by any of the above will result in disciplinary action and, if appropriate, action by the Police.  Similarly the municipality will encourage and be fully supportive of any criminal investigation.

Employees are obliged to report all racist incidents to a police officer.  It is NOT the sole responsibility of the victim of such abuse to initiate action.  Racial abuse or racist behavior of any kind is itself the trigger for action.

DEFINITION OF A RACIST INCIDENT
A racist incident is any incident that is perceived to be racist by the victim, or any other person.

RACIAL HARASSMENT
Racial harassment is any verbal, physical, written or visible abuse that is aggravated by the race, ethnic background, nationality, language, skin color or cultural background of a person and is unacceptable and offensive to that person.

Examples of racial harassment include:
PHYSICAL: Intimidating gestures, physical violence or assault or the threat of the above, because of a persons' race or ethnicity.

VERBAL: Derogatory remarks about a persons skin color, nationality or appearance, unwelcome remarks about a persons cultural observances or racist jokes.

NON VERBAL: Graffiti of a racial nature, defacing notices or posters, negative stereotyping of a particular ethnic or national group or written threats of a racist nature.

There is no such thing as unintentional harassment.  The key characteristics are that the behavior is unacceptable to the recipient.
Village Office - Administration and Public Works 1208A Highway 642
Please contact the village office at svsandyb@xplornet.ca with concerns, feedback, Bylaw implementation and delegations. 
Monitor this page for office hours and days that office are open right at the top as well as general hours below - please note that changes may occur.
All residents should familiarize themselves with the Procedure Bylaw 04-2016 Section 4.8 page 5 which outlines the guidelines for delegations at regular Council meetings.
Please contact the village office in writing and book an appointment in writing (svsandyb@xplornet.ca) to address Council under delegations. 5 min presentation. Procedure Bylaw 04-2016
Property Taxes
PAYMENTS
During tax season (June-Sept 2021) you can mail your cheque or drop it off in the stainless steel mailbox way on the left where the Canada Post mail boxes are at the store parking lot.  DO NOT post date your cheques please but instead use the current day's date.  Make cheques out to: The Summer Village of Sandy Beach and mail it to RR 1 Site 1 Comp 63 Onoway AB T0E 1V0.
IN 2021 The Village strongly encourage annual payee's to use the Interac e-mail payment option which is now available. 
Email your payment to svsandyb@xplornet.ca by Sept 30, 2021 - your password is RollXXX (XXX your roll number which is your house nr. for example 052 or 855), all one word with Upper Case R. 
If you can make your annual payment by June 30, 2021, the Village kindly request you do so.
Payments not received by September 30 get a monthly 2% penalty on the 2020 outstanding balance and a 3% penalty January 1, 2022 on all outstanding balances.
TAX NOTICES
Tax notices are mailed on the first day of the last week of May and rate payers will receive a combined assessment and tax notice - please read the stub and message section - contact your Assessor if you have questions about the assessment - the contact details is on the notice. 
Receipts for taxes or all other tax queries contact the Village office at svsandyb@xplornet.ca or 780.967.2873 or text the Village cell at 780.718.1894
Please always check with the Village at svsandyb@xplornet.ca on your outstanding balance, TPP, TPP monthly amounts, direct debit, tax recovery or any other tax issue.
For May 2021 your Annual TAXES are DUE SEPTEMBER 30, 2021
PENALTIES
All current outstanding unpaid taxes (except TPP's) will receive a monthly 2% penalty applied on the 1st of every month starting October 1, 2021 to December 1, 2021. Please pay on or before September 30, 2021 deadline. 
Please pay by Interac - email (preferred) or cheque or cash - as per your tax notice directions for payment.
All ratepayers please remember that on January 1, 2020 a 3% penalty is applied on all the roll numbers with outstanding/unpaid total tax balances - please pay any outstanding tax balances by December 31, 2021.
Questions and confirmation on amounts: svsandyb@xplornet.ca
2020 NEW TAXES - DUE SEPTEMBER 30, 2021
All outstanding/unpaid taxes will receive an 2% monthly penalty on current year taxes (Oct to Dec).  Please pay before or on September 30, 2021 deadline upon receiving your tax notice last week of May 2021. 
This does not apply to those on the TPP Plan.
TPP
The above does not apply to those on the TPP Plan. 
For 2021 TPP is Direct Debit ONLY
Please send a signed and dated direct debit authorization form from YOUR bank to the Village office - drop it in stainless mailbox across from hall or mail or email - prior to January 15, 2022.
All you need is the direct debit authorization form from your bank (submit to Village office PRIOR to January 15, 2022) - the monthly amount letter from the Village with your tax notice mailed May 24 is the contract amount agreement - the following year you do NOT have to submit a new form - the contract amount letter is provided to the bank and the new amount adjusted - the monthly amount letter in the new year confirms the amount
QUESTIONS
Questions/Receipts/Tax Notices/Assessments and Direct Debit forms - svsandyb@xplornet.ca 
REMINDER - Household Waste/Garbage pick up - weekly Mondays
Be advised that household garbage pick up is now every Monday (except holidays, whereas it will be Tuesday).  The Village requests that you only put out your garbage the day of pick up. DON'T leave it on the road.  If you don't have a waste collection calendar, please pick one up at the brochure box at the mailboxes, print one off website, or come by the office on Tuesdays or Thursdays to pick one up.  We thank you for your cooperation in this matter.
PLEASE train yourself to have a 4-6 weekly recycle (paper, tins, cardboard etc.) and dispose of this YOURSELF at the Highway 43 site in Gunn.  Your empties like drink containers is worth money as you pay for it at the store and also train yourself on a 4-6 week cycle to dispose of this at the appropriate facility.  DO NOT add these items to your household waste. Recycle cause it make cents!
PLEASE NOTE if garbage pickup is delayed due to the weather or other unforeseen circumstances be advised that pick up will resume as soon as possible likely the next business day.  
Organics are weekly on Mondays in the Summer from April to Sept.  5 CLEAR BAGS (30 lb) AND ORGANICS ONLY - DO NOT leave it on the road if you missed it.
Please store your bags in containers or bins AND DON'T LEAVE your bags on the road. Put it out the night before or end of weekend or end of stat holiday. 
This calendar will remain as is above providing the above changes and regulations are complied with.
Household Garbage is regular household waste and NOT construction debris, discarded camping gear, and any other such items that you would NOT place in a garbage can INSIDE your house. Household waste is generated from regular, daily indoor human consumption as it pertains to food and hygiene.
Organics are grass clippings and leafs ONLY.
Recyclables are cartons, tins and containers for which some refund will be given at any depot.
Food Bank Donations - Sun & Sand Recreation League

This program is suspended due to COVID-19
Food Bank 2020 (effective November 2020)
The Sun and Sand Recreation League is collecting non-perishable food items for the Onoway Food Bank. 
There is a collection bin located in the Sandy Beach office.  Please note the office is open on Tuesdays and Wednesday and Thursday and Friday (every 3rd week) from 10 am to 2 pm for drop offs and donations - please drop off your food donations during these times. 
Donations will be accepted until December 12th, 2020.
Sandy Beach kindly thank all those who contribute to this and manage the program on behalf of the community.
Village Household Waste Collection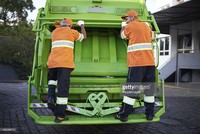 Weekly Household/Garbage Collection 
Garbage collection is every Monday all year round. In the event that a garbage day falls on a statutory holiday Monday, collection day will be on Tuesday.
Please Note:  Collection is limited to household waste/garbage ONLY, with a maximum of 5 (30 lb bag) bags per household (Regular size garbage bags, not contractor size).  All household waste MUST BE bagged.
Items that will not be picked include:
bags weighing more than 30lb
bags that have sharp items sticking out of them (or anything else deemed to be unsafe for Village workers to handle)
bags that contain items other than general household waste (toxic materials, building materials, tree clippings, electronics, furniture etc....) 
Yard Waste (grass clippings only) and Organics will be picked up weekly Mondays for the Summer months April to September.
In the event that you need to dispose of these items or have more than 5 bags of household waste and SPECIFICALLY RECYCLABLES you can take these items to Highway 43 East Waste Commission site at Gunn.  For more information you can contact Highway 43 East Waste Commission at 780-967-3466 for hours of operation and disposal.  Highway 43 East is located 7 km West on Hwy 43 from Hwy 33 Junction. 
Loading