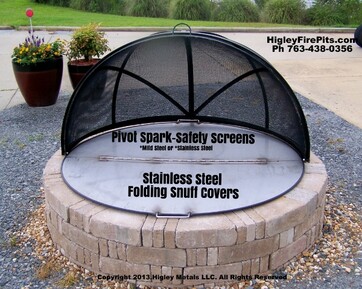 Current Fire Level
There is no advisory, restriction or ban in effect. Oct 21-2023
FIRE Restriction in effect: UPDATED May 31-2023
The fire and OHV ban issued earlier this month has been lifted; however, open fires – including burn barrels and incinerators – and fireworks are not allowed.
All outdoor fires presently burning must be extinguished. No new burn permits or fireworks permits will be issued, and all permits previously issued remain suspended.
You can use the following:
recreational firepits for warming or cooking
OHVs and ATVs
charcoal/pellet barbecues
propane/natural gas barbecues
charcoal/pellet appliances, like smokers
propane/natural gas appliances, like patio heaters and fire tables
electric appliances, like smokers
outdoor fireplaces/chimineas
Sturgeon County/Sandy Beach urges the public to use extreme caution when working or driving in grassy areas and to keep vehicles clean and free of debris as smoldering debris can start fires.
This restriction does not apply to the use of ATVs or OHVs.
REMEMBER Sandy Beach has a policy that states if Sturgeon County has a fire ban Sandy Beach also has - so check Sturgeon County Fire Ban updates here 
If the County has revised their bans you can follow suit - our website fire ban might lag in update but as soon as the County's Fire Bans are updated you can follow their direction.
Fire Advisory
Fire advisories let you know that the fire hazard rating has increased and that restrictions may be placed on some types of burning.
Fire Restriction
During a fire restriction, some types of burning are not allowed while others can continue. You should read the details of the fire restriction for specific instructions.
Fire Ban
During a fire ban,  most types of fire use is not allowed. You should read the details of the fire ban for specific instructions.
"May 16, 2023"
Summer Village of Sandy Beach: Total Fire Ban in Effect
Effective 01:00 pm, May 16, 2023, Sandy Beach (as per policy 2015) has upgraded its fire advisory to a COMPLETE FIRE BAN. 
No outdoor fires are permitted until further notice, including:
Recreational fire pits - designated or not
Open fires (brush, bonfire)
Burn barrels
Fireworks
Chimeneas
Solid fuel barbecues (charcoal, pellets etc.)
Campground/Day Park fire pit fires - designated or not
Cooking and recreational appliances that can be turned off using a switch or valve (fire table, electric smoker, propane, or natural gas barbecues) are allowed.
The FIRE BAN will remain in effect until further notice.
UPDATE as of May 5 at 8:40 pm: Off-highway vehicle (OHV) use is not allowed. A provincial OHV restriction is in place, which means the recreational use of OHVs on public land, including on designated OHV trails, is not allowed. 
Always know your location and Dial 911 for any emergency!
Note: This Fire Ban also applies within all municipal lands.
All other inquires or fire reports contact 780-718-1849 (text)
NEW Fire permits will not be issued and FIRE Works are BANNED altogether.  Bonfires are banned altogether: until further notice.
A COMPLETE Fire Ban is in effect for brush pile fires, slash pile fires AND the use of burn barrels. This Fire Ban also includes backwoods or wood fires in outdoor recreation facilities such as group campsites, gazebos, tee pees, and wood burning stoves inside tent-like structures.
Additionally, FIREWORKS are NOT ALLOWED AND BANNED until further notice.
Please report any wildfire to 911. 
You can still use cooking and recreational appliances – such as fire tables, barbecues, smokers and patio heaters – that can be turned on or off using a switch or valve (propane, natural gas or electric).
Sandy Beach urges the public to use extreme caution when working or driving in grassy areas and to keep vehicles clean and free of debris as smoldering debris can start fires.
More Fire Information (General)
Sturgeon County (Morinville) provides fire response services & ALL FIRE CALL OUTS will have a charge which ultimately will be added to your tax roll - as much as $2,000 - make sure you have insurance.  The Village pays the bill up front when the County invoice us and then recover it against the roll.  You will not be notified in advance of this charge but will receive correspondence with a copy of the invoice and a 90 day period to pay it.  Faulty fire alarms are at the owners beck and call.  
PLEASE NOTE that a EMS call can result in a fire dispatch too - here is the process clarification:
Sturgeon County Emergency Services is part of the Alberta Medical First Responder (MFR) Program.  We as a fire department are dispatched to assist Alberta Health Services (AHS) based off an established call list with set criteria.  AHS Medical calls are coded as Alpha, Bravo, Charlie, Delta and Echo, Delta's and Echo's being the most serious.
Through the MFR program and established list we are dispatched accordingly, as a fire department we have said that we will respond to all Delta and Echo type calls amongst some others. 
For example a "10D000 Chest Pain"… is A delta call.  As per established protocol the fire department is automatically dispatched at the same time as the ambulance.  Once on scene, if fire arrives first, patient contact and assessment is started, if AHS arrives first, we liaise with them and provide assistance as requested/required.   
Here is excerpt from AHS website:
"Medical First Response Program
Medical First Response (MFR) agencies such as fire departments and community based volunteers contribute a valuable role in the care of patients before they arrive at a hospital. MFRs are key partners with Emergency Medical Services (EMS) that provide timely aid to patients and assist EMS when requested.
Alberta Health Services (AHS) has a responsibility to ensure patient care is delivered safely and to ensure responders are trained, prepared and supported to deliver that care.
AHS and Alberta Health, in collaboration with an expert advisory panel have developed a provincial model for Medical First Response.
The goals are:
Build provincial standards for MFR service delivery
Support the people and agencies providing MFR
Promote safe patient care with medical oversight and patient care guidelines
For more information please explore the MFR Online Portal, email mfr@ahs.ca or call toll free 1-866-786-1440."
WEATHER
As DRY conditions with moderate to stronger winds persist, the Summer Village will not authorize Low Hazard Fire Permits (large pile burns).  Winds of over 15 kph is NOT conducive to recreational fires or pile burns and under the fire advisory ONLY back yard fires in designated fire pits (no open fires) with spark screens are allowed.
All back yard fires (when the weather permits) must be in designated fire pits only and owners must have sufficient fire suppression available on site and fires must be monitored; fires must be adequately covered with a spark grill/screen and responsibly fed. 
All back yard fires (in designated fire pits only) and pile burns (if approved through a permit) must be fed slowly.  No open fires are allowed anywhere within the Village boundaries.
DO NOT leave your fire unattended, no matter what the weather conditions is.
Recreational/Back Yard fire's does not require a fire permit but must be made in a industry standard approved fire pit with the appropriate setback of at least 15 feet from any structure and covered with a adequate spark grill or screen.
Do not leave your backyard fire unattended and stir, douse, stir, douse at the end of the night or fire event.
Currently Fire Permits for large pile burning will NOT be allowed neither with caution and nor continuous monitoring.
Burn barrels, cooking or warming fires in approved back yard fire pits ONLY are allowed subject to the conditions stated above and no permit is required.  A Fire Pit Spark Cover is a MUST - OPEN Fires except under permit conditional approval (like large pile burns) are NOT allowed.
Keep your Chimney closed with appropriate venting and install a spark arrester. 
Fireworks does NOT require a separate FIRE PERMIT BUT please take caution for low hazard fire works and follow your manufacturer's guidelines as posted on the package. 
Fire permit form (large slow feed pile burns ONLY)
YOUR BACKYARD FIRE (no permit required) MUST BE DOUSED at the end of the night - Water, Stir, Water, Stir, Water - NO Exceptions.
Spark screens look like this (below) and can be purchased online or at any appropriate goods store.
The Summer Village of Sandy Beach follows the Provincial Guidelines for fire and burning.
Sturgeon County is our fire responder, so the Village follow and/or monitor this County's fire information. 
Please familiarize yourself with its content here : Sturgeon County
As we are geographically located within Lac Ste. Anne County we also pay close attention to their fire advisories: please familiarize yourself with its content on their website as a guide for regional recreational fire safety.
The following fire bylaw is in effect:
In the event of a Fire Ban there will be a Fire Ban notice on the Village home page and Fire Ban signs will be posted on the Village Sign on Highway 642 entering from the east (Morinville) - these signs will be immediately removed after the ban has been lifted.  When a fire ban is in effect and the signs posted - NO FIRES are allowed in the Village boundaries - period.
For more information www.albertafirebans.ca
EMERGENCY RESPONSE Public Service charges
Please note that any emergency response from our First FIRE Responder (Sturgeon County Fire Department - whether fire or medical assistance) will result in a public service charge ($1,000 to $2,400 range) that will be paid by the municipality first (upon receipt) and then charged back to the property roll.  As soon as the invoice is received the charge will be added to your roll (standard accounting practice) and then a letter will be sent to you as a owner stating you have 90 days to pay the invoice from the day you receive the letter - make sure you have appropriate insurance which covers these type of costs as the charge from Sturgeon County will be paid to maintain a good standing relationship with our service provider and ensure ALL residents can access these services when there is an emergency. 
As soon as you pay your invoice your roll will be cleared of the charge. 
Its best to pay the invoice as soon as your receive it and then claim through your insurance.
Make sure any tenants or rentals are aware of these possible charges as the responsibility is on occupants, tenants and owners to make sure they monitor and douse all back yard fires (only designated fire pits please), comply with fire ban regulations and set backs, and execute responsible fire burn actions. 
Please make sure your tenants are aware that the public service charge also relates to medical assistance that involves a Fire response/assistance from Sturgeon County.
Sandy Beach kindly thank you for your cooperation.
Receipts/Questions svsandyb@xplornet.ca 
NO FIRES are allowed outside the confines of your backyard fire pit, which must comply with the appropriate set backs (15 ft) and dousing regulations.
DO NOT LEAVE YOUR BACK YARD FIRE UNATTENDED.
Water, Stir, Water, Stir, Water - NO EXCEPTIONS.
ONLY fires in backyard pits and camping fire pits (build to specification) are allowed (no permit required) including small slow feed pile burns (if approved by permit) - NO other fires (like LARGE pile burns) or HIGH HAZARD Fireworks or any OPEN FIRE is allowed. 
You are only allowed to burn firewood in your BACK YARD and PIT FIRES ONLY and please BURN NO OTHER materials except fire wood.
Fire Pits must have proper cover in the form of a spark screen or grill covering all of the fire pit.  Please use appropriate fire appliances when the fire pit is in use like gloves and tongs and have a extinguisher handy.  Monitor the wind and weather conditions. 
If you are doing a LARGE pile burn you require a fire permit.  Apply here: (svsandyb@xplornet.ca)
Responsible Burning - Conditions and materials - NO EXCEPTIONS