Emergency Preparedness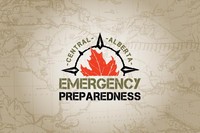 DEM - Emergency Management Contacts
Wildfire Mitigation Strategy SVSB 2015
Street Map & Emergency Response Locations
Emergency Management Policy and Procedures Manual 2020
For more information on emergency preparedness please visit www.redcross.ca
To purchase first aid kits or emergency preparedness items please visits www.shop.redcross.ca
Please note that any emergency response from our First Responder will result in a public service charge ($1,000 to $2,400 range) that will be paid by the municipality first and then charged back to the property, once the site investigations are completed - make sure you have appropriate insurance which covers these type of costs - the charge will be added to your property taxes if it remains unpaid after 30 days. 
Home Fires
Structure Fires
Internal Fires
Carbon Monoxide Alarms
Smoke Alarms (no fire detection)
Other alarms that relate to property security (neighbours)
Make sure any tenants or rentals are aware of this - the responsibility is on occupants, tenants and owners to make sure they monitor and douse all back yard fires (only pits please), comply with fire ban regulations and set backs, and execute responsible fire burn actions. 
NO FIRES are allowed outside the confines of your fire pit, which must comply with the appropriate set backs and dousing regulations.
DO NOT LEAVE YOUR BACK YARD FIRE UNATTENDED. DOUSE YOUR FIRE!!
Water, Stir, Water, Stir, Water - NO EXCEPTIONS.
FireSmart
2020
2019
3 members Fire Smart Committee (Gordon Drybrough - elected official); Public Members Aubrey Loschuk and Alison Jackson as of February 13-2020.
2018
Loading