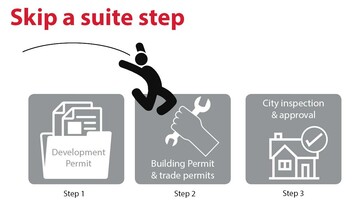 Summer Village Development Officer - Tony 780.718.5479
Fences, gates, new builds, excavation, demolition, pool houses, garage, outbuildings, accessory buildings and new dwellings all require development permits - contact Tony directly as he is the contractor.
A development permit is not a building permit which requires code and fire compliance - Superior Safety Codes out of Edmonton will complete these and inspections on all your new builds - Tony will put you on track to contact them.
Real Property Report and Compliance Certificates - Tony please.
The Land Use Bylaw provides guidance on what can be built or not - for example back yard fences and its height.