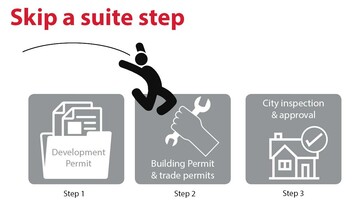 Hummocky RV Resort (2021) UPDATES
Re : Hummocky RV Resort - SE 34-55-1-WSM
Please see attached NOTICE OF PUBLIC HEARING for a redistricting application for the noted lands from Agricultural 2 (AG2) District to Direct Control (DC) District.
Notice of this is provided by Lac Ste. Anne County as these lands are within Lac Ste. Anne County boundaries. As a Summer Village property owner you may forward your comments or concerns with respect to this application to Lac Ste Anne County, and/or attend the public hearing scheduled for September 12th, 2022 and voice your concerns directly.
Any inquires with respect to this application, public hearing and the process should be directed to Lac Ste. Anne County.
Lac Ste. Anne County Redistricting application from Hummocky RV Resort plus Area Structure Plan 
Hummocky RV Traffic Impact Assessment
Sandy Beach
Summer Village Development Officer - Tony 780.718.5479
Fences, gates, new builds, excavation, demolition, pool houses, garage, outbuildings, accessory buildings and new dwellings all require development permits - contact Tony directly as he is the contractor.
A development permit is not a building permit which requires code and fire compliance - Superior Safety Codes out of Edmonton will complete these and inspections on all your new builds - Tony will put you on track to contact them.
Real Property Report and Compliance Certificates - Tony please.
The Land Use Bylaw provides guidance on what can be built or not - for example back yard fences and its height.