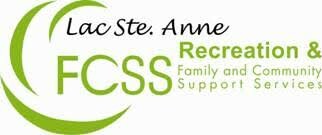 Sun & Sand Community League
UPCOMING EVENTS 2023
Click on the link below
Community Calendar - Sun & Sand Recreation League (sunsandrecleague.org)
Check SSCL website directly for location and type of events please or contact them directly: 
Mandy Smallwood
780-996-5155
President
Celebrating 35 Years As A Community League Serving The Communities Of Sandy Lake
SSRL Executive Board (Authorized representatives)
President – Mandy Smallwood
Vice President – Erica Hannah
Secretary – Helga Wisheu
Treasurer – Barbera Thompson
FCSS Committee STATUS as of Feb 22-2023
VACANT (elected)
VACANT (public)
VACANT (CHAIR)
Council will review FCSS Committee March 16 Regular Council.
Correspondence
3 members FCSS (Chair - Jamie Krayle); VACANT (Public Member); (Council/VACANT - elected official)
The application form must match your outcome - community and youth or self awareness - the surveys must be completed during the event and submitted to the Village office together with your financial statements and reporting. Cheques will only be made out to a registered organization and NOT individuals.