Taxes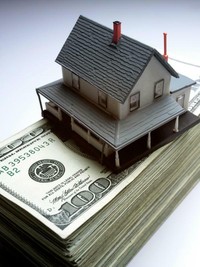 December update Taxes 2019 - All outstanding taxes are due December 31,2019 - please note that a 18% penalty will be applied on January 2, 2020 on all outstanding taxes.  Send a cheque or drop cheque (NO CASH) in Village mailbox.  Please email svsandyb@xplornet.ca for ANY and ALL questions.  We appreciate your patience on this matter.
tax payment options: Interact svsandyb@xplornet.ca password RollXXX (your house nr.), drop cheque in Village mailbox or mail, or pay in office Dec 30 (12-4pm)  and Dec 31 (9.30am - 4pm) - cheques made out to The Summer Village of Sandy Beach.
All Property tax notices are mailed out in May of current year. Payments for taxes must be received on or before the June 30th deadline to avoid any penalties. Any mailed payments must be postmarked by Canada Post on or before June 30th, with the postmarked date visible. Penalties will be charged on  outstanding current taxes with a 3% penalty added per month (Aug, Sept, Oct, Nov, Dec) to the current years taxes and a 18% penalty will be charged on January 1st for all outstanding balances not paid in full by December 31-2019.  For further information please contact the Village office. Payments can be made by cheque or Cash. Please do not mail cash, or do not drop off cash in the Village box, as this is not secure,  the Village will not be held responsible for lost payments.
When making a payment by cheque be sure to include your roll number, name and property address.
Tax Payment Plan (TPP) 2019
The S.V. of Sandy Beach Tax Payment Plan can help. Using the TPP allows you to spread out your tax payments throughout the year.  Please read the instructions here for your monthly calculation if you are on the TPP or would like to sign on.
TPP June 1 (Update - PLEASE READ if you are on monthly plan especially)
How it works
The TPP Plan runs from January to December each year. Your first five monthly payments will be estimated based on your previous year's tax levy.  
Residents receive their tax notice in May. As a TPP Plan participant, your monthly payments will then be revised for your June Payment. 
Any adjustments required as a result of the annual levy will be spread over the last seven payments of the year and the revised payments continue until May of the following year. 
Payments for TPP for 2019 will not accept 12 post dated cheques anymore - please submit a direct debit authorization form from YOUR bank by email or village mail box by 15 May 2019.  The tax notice received is the agreement of the monthly amount.
How to apply
Contact the Village office for a TPP Form and payment amount prior to January 15th of the Current year.
You can join the TPP Plan if:
you have a chequing account
your application is received before January 15th of the current Year.
If you are not already in arrears of taxes
If you have just purchased a property in the Village or are a new resident
Changing bank accounts 
If you change your chequing account, please advise the Summer Village Office at (780) 967 - 2873 at least two weeks prior to the next payment date, and update your post-dated cheques with the Village.
Withdrawing from the Plan
You may withdraw from the TPP Plan by giving written notice at least TWO WEEKS prior to the next payment date. All uncashed cheques will be returned or shredded as directed.
If payments are missed, the Summer Village has the option to cancel the agreement.
NOTE: if you withdraw from the plan, or your Plan is cancelled, all unpaid taxes become due and payable, and are subject to penalties.
Moving, Selling or Buying New Property
Moving with Sandy Beach? The TPP Payments can be revised to correspond with the taxes on your new  property.
Buying a new property in Sandy Beach? Arrangements can be made to allow you to join the TPP Plan during the year.
Selling your property? to ensure that the payments are discontinued at the proper time when your property is sold, please notify the Summer Village Office at (780) 967 - 2873 at least two weeks  prior to the next payment date.
For more information
If you have any questions about the TPP Plan please call or email the Village: 
svsandyb@xplornet.ca
(780) 967-2873
Tax Recovery & Arrears
Please contact Administration - svsandyb@xplornet.ca 
Loading