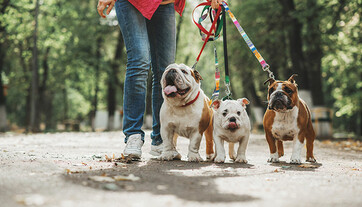 The Summer Village politely request that dog owners keep their pets on their yards and on a leash off your property at all times.  Please clean up after your dogs (poop scoop) and do not leave it for others to navigate.  Please do not let your dogs bark incessantly and please do not let them stray off your property.  You are only allowed to keep 3 dogs in the Summer Village as per the Bylaw.  As a dog owner please be respectful and courteous and be mindful of your dogs' behavior and consider the impact of neglect on your pet - Please be a responsible pet owner.
NO roaming barking off leash dogs please - costs to remove and address will be added to your tax roll.
Thank you in advance for your cooperation.